During World War Two, enlistment of black American troops was higher than ever. More than one million served in the armed forces. Most found themselves in the US Army.
Like America as a whole, segregation was rife in the military. No black troops at all served in the Air Force or Marines. Before World War Two, the US Navy only accepted African-American servicemen as cooks or waiters.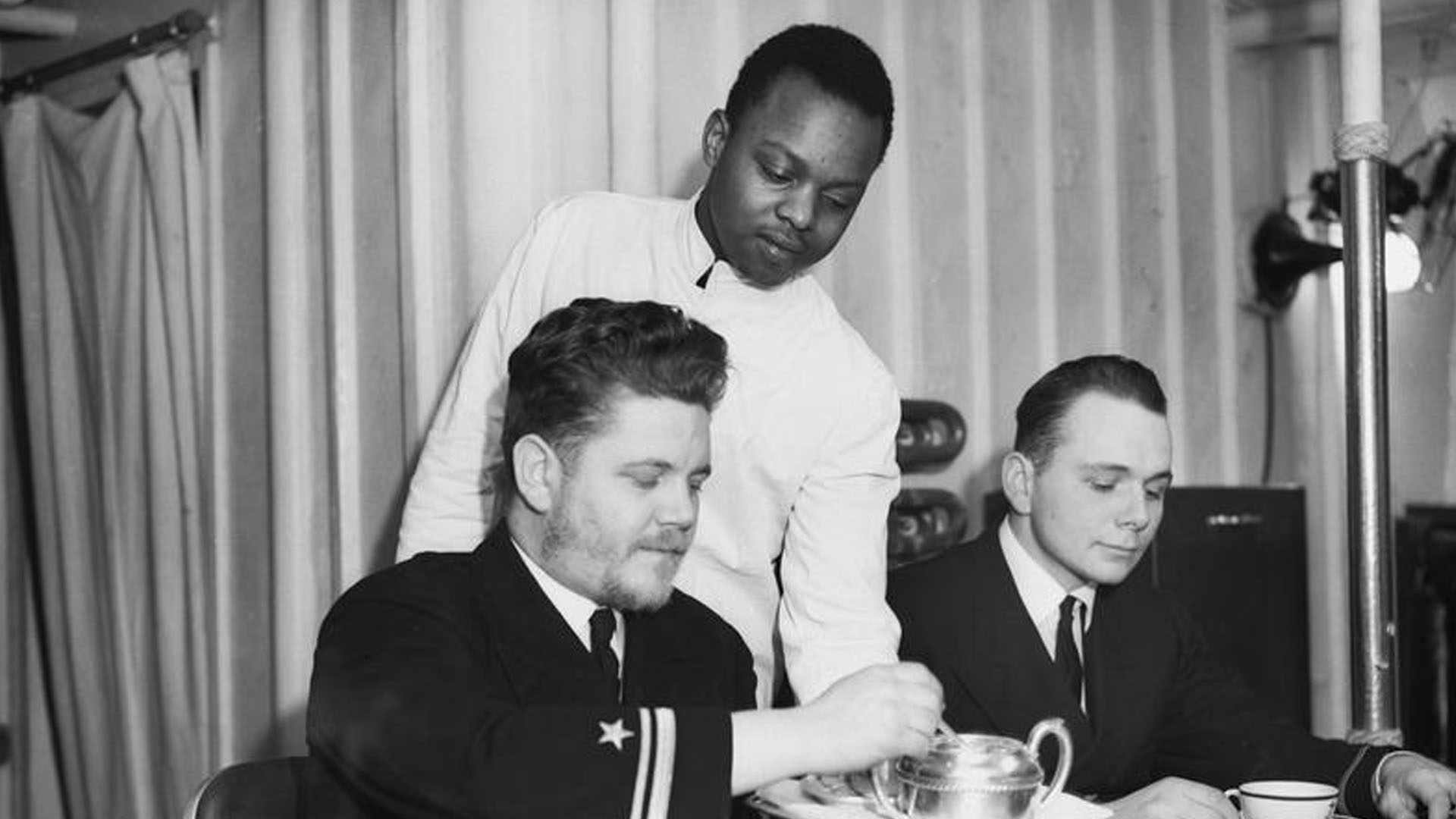 With the pressures of war, the USS Mason became one of two US Navy vessels manned by African-American crews. The welcome those men received in Belfast made headlines in the African-American press back home.
Irish first to treat USS Mason as Americans.
In the entire United States Army, there were only five black officers. Roles were often reserved to non-combat units and there are even anecdotes of black troops having to give up seats to Nazi prisoners of war.
African American Troops in the UK
Between 1942 and 1945 some 130,000 African American troops came to Great Britain and Northern Ireland. The black population of Britain at the outbreak of World War Two was between 10,000 and 15,000. By 1943, estimates show there were around 37,000 black American troops in Northern Ireland. For the most part, the people of Ulster welcomed the troops but as is often the case in Northern Ireland, differences would later cause trouble.
World War Two would mark the end of racial segregation in the US military. President Truman signed Executive Order 9981 in 1948. This would be the end of a long and complex history and between 1942 and 1944, some of that would play out in Northern Ireland.
Incidents involving GIs
There were, of course, unsavoury incidents during the GIs time in Northern Ireland. Serving abroad did not offer an escape from Jim Crow Laws. In Northern Ireland and elsewhere, US troops operated under the Visiting Forces Act (1942). This meant that American Military Law took precedence over UK Civil Law. Of the 18 serving US Military personnel executed for capital crimes during World War Two, 10 were African American. At this time, only 10% of serving personnel were black men.
After the War
It was time spent in places like Northern Ireland that made black American GIs aware that racial prejudices did not exist everywhere. On their return from war, many of them found it hard to accept the continuing racism at home. In July 1945, President Truman signed an order to end US military segregation.
The defiance of black servicemen overseas during World War Two paved the way for the resistance to follow in the 1950s and 60s. With segregation brought to an end in the army, navy and air force the road to civil rights was opened to all. The troops based in Northern Ireland would, for the most part, look back fondly on their time there.
Segregated US Army Units in Ulster 1942 - 1944