Samuel Quigley served in 2nd Battalion Irish Guards during the Second World War. He was born on 11th May 1919 in Muckamore, Co. Antrim, in a rural environment where family members worked the land or found employment in the textile industry.
He enlisted in the Irish Guards in 1939 and served in Egypt and Palestine in the years before the Second World War.
In May 1940, Sam was in France with the Irish Guards. His Battalion fought at the port of Boulogne, buying time for the Allied retreat to Dunkirk. During the fierce fighting, he became a Prisoner of War. Among the horrors faced by Sam at Boulogne was having to dig mass graves for the many French and Belgian locals killed in the area.
Then, under the watchful eye of German soldiers, Sam and many fellow Prisoners of War undertook an arduous march. Many of the injured and sick died en route to Belgium. At Bertrix, the Prisoners of War boarded cattle trucks, as many as 50 per truck. With several of the troops ill and suffering from dysentery, it was a squalid 4-day journey to Oflag XXI-B at Szubin, in occupied Poland. There, they slept under canvas and ate barley soup, pea soup, and German black bread. Though under-nourished, they set about the task of building their own prison camp.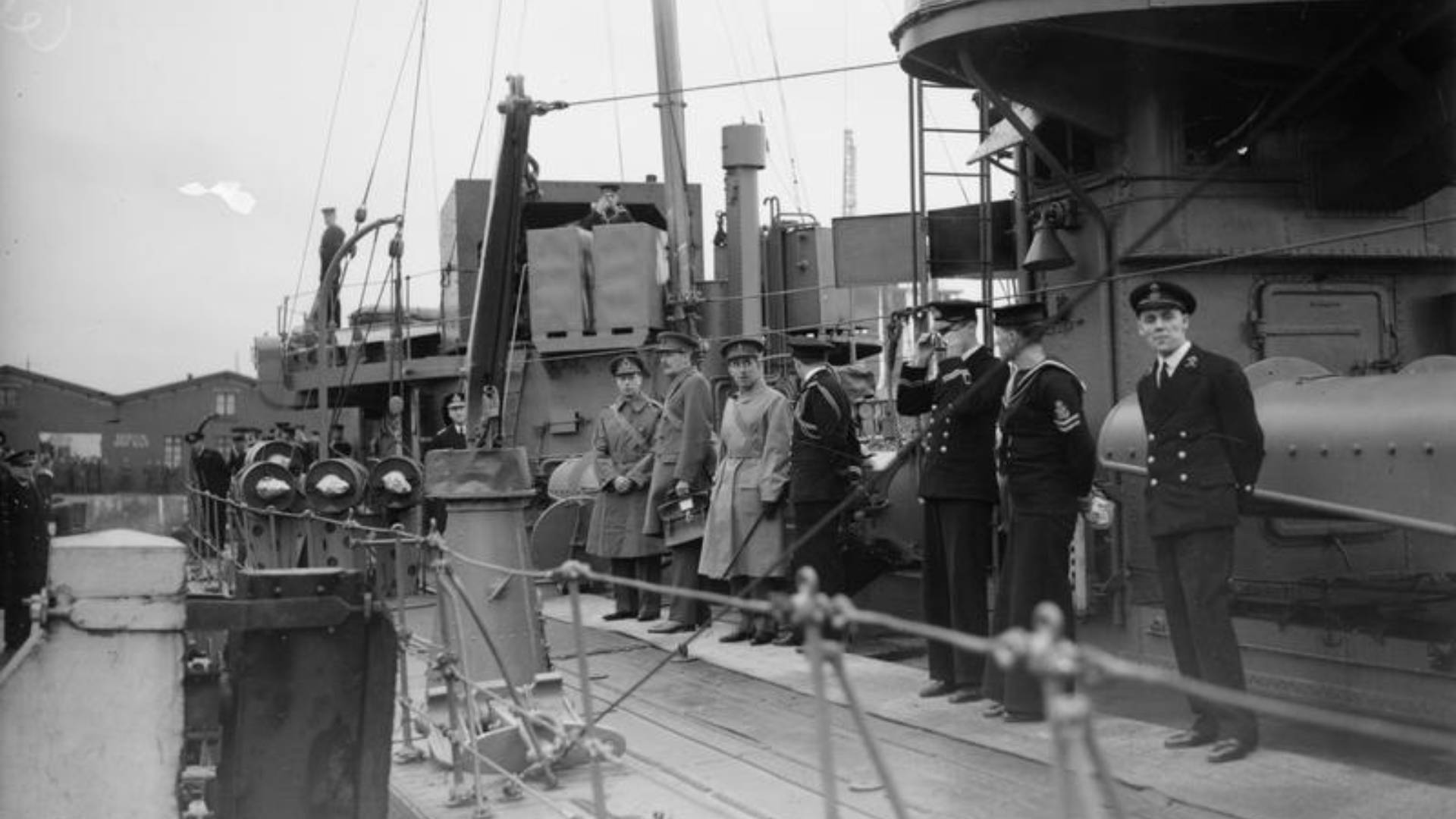 One German General at the camp had been a Prisoner of War in Manchester, Lancashire, England during The Great War. Authorities had treated the German well and he saw an opportunity to return the favour as best he could. Where possible, he helped Sam and friends to extra rations and offered Lloyd's Cigarettes.
As well as building the Szubin Camp, Sam was part of work parties buildings a cinema, and a communal park in Znin in occupied Poland. While under constant guard, he also helped with agricultural labour in the area.
By 1941, Soviet Forces were advancing through the area. German authorities transported Prisoners of War to Marienberg, Germany. Sam was among those who returned to work on building and farming projects in Elbing (Elblag) and Laakendorf (Solnica). It was in these towns and villages in occupied Poland, that Sam first caught the bug for nighttime escapes from the camp to visit a local girl he befriended on one of the nearby farms. Such liaisons were fraught with danger for both the prisoners and the Poles. The locals did what they could to help out the Prisoners with comfort and extra food during the harsh winters when survival was the top priority.
Meeting Sophia Freda Rohl
During the Second World War, Sam met a young German woman Sophia Freda Rohl. Known as Freda, she was born on 21st December 1925 in Friedrichsfelde, a small suburb of Berlin, Germany. Her father died serving in the German Merchant Navy in India. Her mother eventually remarried, and Freda moved with her and her stepfather to a farming community near the Polish border.
In September 1939, the Wehrmacht swept through Poland, and 15-year-old Freda found her family home occupied by the military. Unable to find papers to prove their citizenship, German authorities forced the family to wear a 'P' for Polish. Loaded onto cattle lorries, the family split up, with most going to work on farms in Brenz, around 100 miles northwest of Berlin.
Freda's mother gathered the necessary paperwork to prove their German nationality and most of the family met again in 1942. The location was a farm near Hellburg, about 93 miles northwest of Berlin. Absent from the family reunion was Freda's brother Adolph, who had been recruited to the German military.
With the family back together, life remained tough for Freda. She had a difficult relationship with her sometimes violent stepfather, farm work was tough, and the war raged around.
Sam's Great Escape
1944 saw Soviet Forces advance further and once again Sam was on the move. He arrived at the work camp Stalag IIIA at Kummernitz via the Luckenwalde Camp. As part of a work party, he would often go up to Wolfshagen, not far from Hellberg to work the land and chop wood. Local girls befriended the Prisoners of War, and one such girl – Toni – began a relationship with one of the men. Toni was instrumental in introducing her friend Freda to Sam. Once again, Sam fell into the habit of escaping in the hours of darkness to visit Freda at her farm but he always returned before the morning roll call.
By 1945, Sam had promised Freda he would take her away from the misery of farming life in a war-torn land. The pair made plans to return to Sam's native Northern Ireland. On 4th May 1945, with the German Army in disarray in the area, Sam and Freda along with Toni and her partner took the opportunity to make their escape.
The foursome stole a horse and hay cart for their getaway and killed some chickens for food along the way. The journey was a dangerous one with German, Soviet, and American soldiers all patrolling in the area.
On reaching the River Elbe past Wittenberg, Germany, they found Axis Forces had destroyed the bridge. With the help of American G.Is, they crossed the Elbe safely at Lauenburg, and onto the nearby town of Lueneburg occupied by the Allies. From there, it was a flight to the safety of Brussels, Belgium where the pair became separated. Returning Prisoners of War and refugees did not share the same travel accommodation. On reaching the United Kingdom in mid-May 1945, Freda travelled on to an Auxiliary Territorial Service Camp used as an immigration centre in North London.
On 22nd June 1945, the couple married in Northern Ireland, only a short time after reaching the safety of Ulster. The following year, in March 1946, eldest son Terry Quigley was born. He would go on to follow in his father's footsteps, joining both the Irish Guards and the Royal Ulster Constabulary. Sam and Freda went on to have 6 children, all of whom grew up and lived in and around Castlewellan, Co. Down.
Following the Second World War, life remained complex in Germany. It was 1957 before Freda visited her mother again, and another 10 years before she could visit her aunt under difficult circumstances following partition. It was 1980 when Freda next saw her sister Mimi. The girls had not seen each other for 40 years, and a special Visa was required to secure Mimi's travel from the D.D.R.
Sam joined the Royal Ulster Constabulary on returning from the Second World War. In 1955, he took a job as a Prison Officer in England but soon returned to Northern Ireland. He later worked for 28 years as a Dog Handler and Security Patrolman at Ballykinlar Ordnance Depot, Co. Down. He received the Imperial Service Medal for meritorious service to the Army from 1956.
Samuel Quigley died on Remembrance Sunday, 12th November 1995 aged 76 years old. He lived a long and happy life with his German war bride by his side following their journey together from war-torn Europe in 1945 to the peaceful Co. Down countryside.